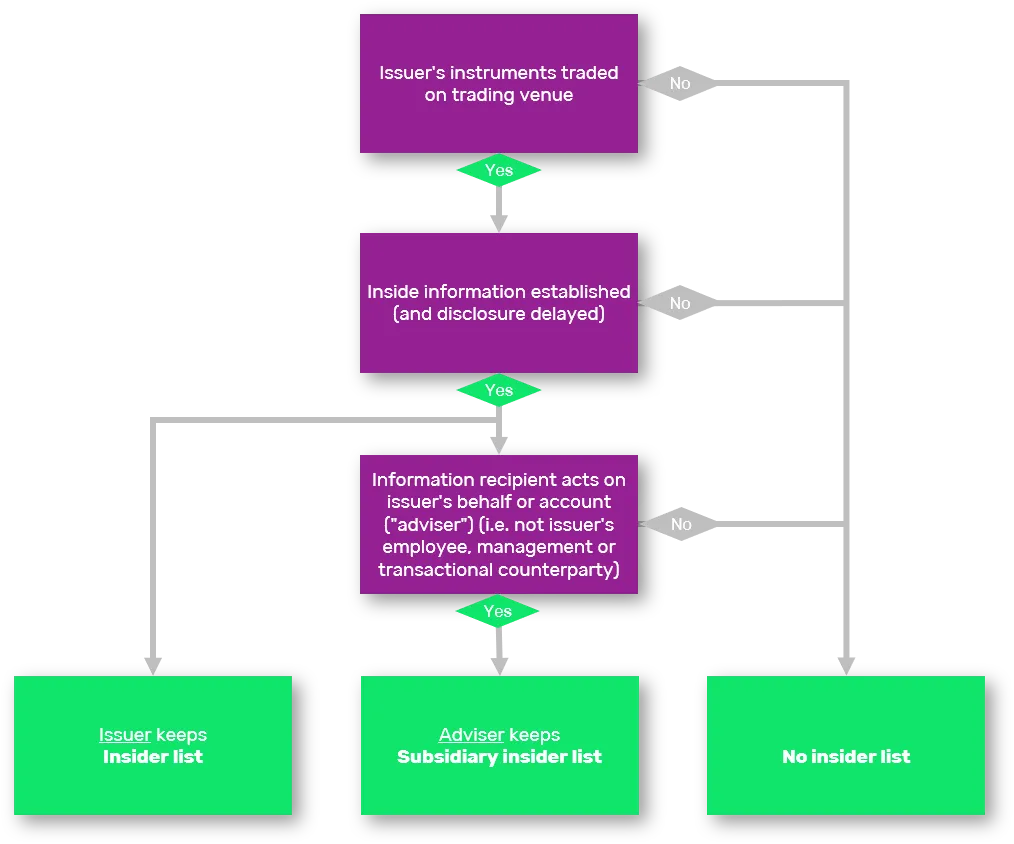 Know when you as an adviser need to create your own insider list ("sub list")
Are you supposed to create an insider list or a subsidiary insider list? Follow the arrows to find out.
Or if you haven´t read our other guides yet. Please feel free to follow the links below.
Learn more about subsidiary insider lists
Learn more about obligations concerning transactional counterparties and market soundings
Information compiled from https://www.esma.europa.eu/